Choosing Your Niche – How to Create a Blue Ocean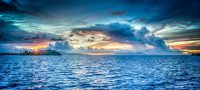 Choosing your niche is one of the things that often stumps aspiring online marketers!
Sometimes it's wise to start your search from the opposite end of the spectrum and you may discover a nice clear blue ocean that you can step into that makes your chance of success so much greater.
Watch the video below and discover how to create your blue ocean and stand out from the competition. 
If you have any questions or comments leave them below.
To your freedom,
John W. Newman
Financial Freedom Warrior!
Join the Financial Freedom Warrior Movement!